Searching for custom cabinets in orlando, FL?
A short 45 minute drive to the East could be worth Thousands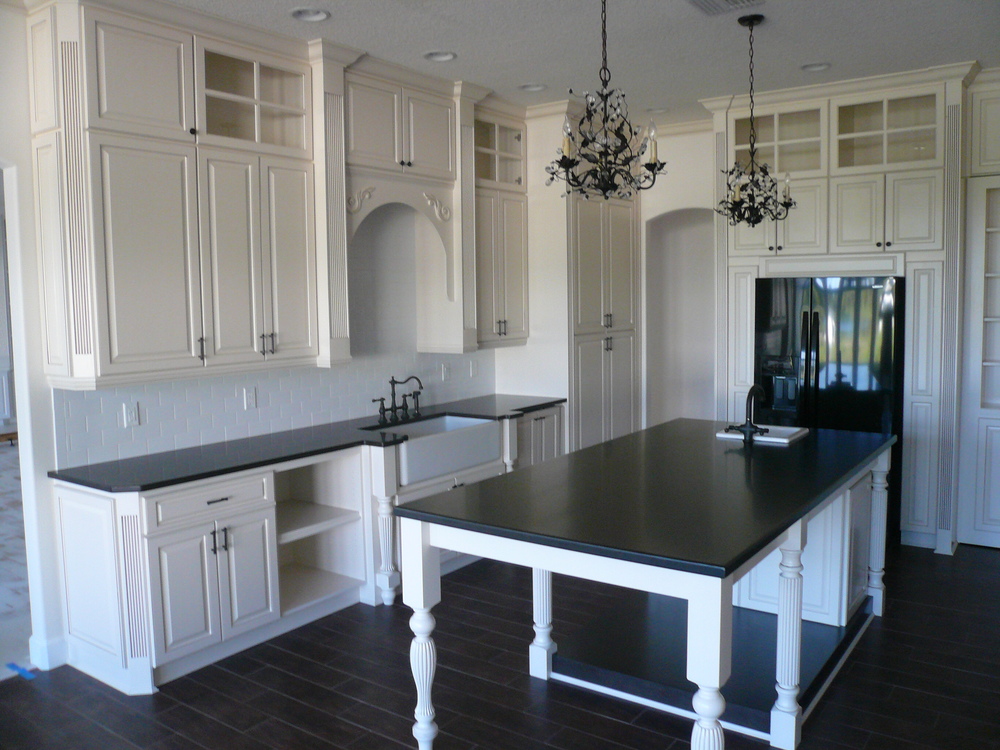 Tired of looking through catalogs to pick out your new kitchen cabinets? And hearing others say, "We can't do that".
At Cabinet Designs of Central Florida, we're capable of delivering any solution you can imagine - at factory direct pricing.
There's no reason to settle for cabinets out of a box. Let's work together to design and build the cabinetry you actually want. Using superior materials – the finest woods, along with the best drawer slides and hinges – that will perform better and last longer.
Our family has been doing just this for the past three decades across Central Florida. We would love to meet you, find out more about your project, and see if we'd be a good fit for each other.
There's a very good chance a short trip to Rockledge will save you thousands of dollars. We are the manufacturer, no middlemen to deal with. When you buy from us, you are buying directly from the manufacturer, completely eliminating the distributor's markup. This is how Cabinet Designs can custom design, build and install a better quality product for you and still offer competitive pricing.
And saving money is great, but an even bigger benefit is that you don't have to settle for pre-fabricated cabinets. There are no catalogs you have to flip through. We'll work with you to design and build your new cabinets from scratch. Every kitchen we build is one-of-a-kind.
So what does that mean for you?
No wasted space. We don't use fillers to fill space. If your cabinet needs to be 17 11/16" wide, that's what you'll get. No up charge for odd sizes, that's just how we build.

We can build any style - from Ultra Modern to Traditional; we can do it all.

Need a custom color? No problem. We make all of our own paints, stains, and glazes.

You will work directly with the designer and builder of your cabinetry. How cool is that?!

We are in 100% control of the entire manufacturing process and schedule. We'll always keep your project on time. And if there happens to be a misstep, you won't be waiting weeks for a new part. We'll build it the same day and have it back to your house the next.
Ready to get started?
Here are a few ways you can connect with us:
1) Stop by our showroom here in Rockledge. Appointments are preferred, but our doors are always open to serve you. Click here for hours and directions.
2) If you've already started the process and just need a ballpark price estimate, you can send us a set of blueprints, sketch of your room, or a competitor's layout.
Please note: All wall dimensions, window and door openings, and ceiling heights.
You can E-mail, Fax, Mail, or Hand Deliver the plans to Cabinet Designs of CFL at:
Email: scott@cabinetdesignsCFL.com
Fax: 321-636-8499
596 International Place, Rockledge, FL 32955
Hours: M-Th 8am – 5pm or Fri. 8am -3pm
3) Fill out this form with your contact info and we'll reach out to you.
4) Or you can always call us at 321-636-1101, we're always here to serve.